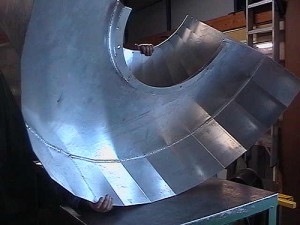 OSHA has cited Hagel Metal Fabrication with 12 safety violations after a 23 year old was crushed and killed by an automated laser-cutting machine.  While OSHA was investigating workers at the plant made formal complaints which lead to two additional OSHA inspections.
Every company has a right to protect its workers and make a safe environment to work in.  Hagel Metal Fabrication failed to do this and it resulted in the death of an innocent youngster.
Three willful violations include: bypassing safeguards on laser cutting machines and failure to use lockouts on hazardous machine energy.  The safeguards are supposed to be in place to prevent employees from entering an area where they could be crushed.  Two other serious violations for having open sided platforms that could cause falls were also issued.  A will violation is issued when a company knowingly disregards a law that can cause injury.
Had the company had followed the safety protocols there is a good chance that an incident like this would have been prevented and a man would have returned home to his family.
Because of the nature of the violations Hagel Metal has been place on OSHA's Severe Violator Enforcement Program which means mandatory, targeted follow-up inspections.  Since 1969 Hagel Metal has racked up 23 citations including willful and serious citations for exposing workers to amputee injuries.
Hagel Metal has 15 days from the receipt of the citations to be in compliance.
Source: WorkersCompensation.com