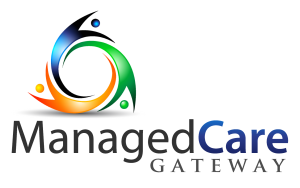 Joe Paduda – Principal of Health Strategy Associate was quoted at NCCI saying " So many services that are delivered in workers comp or delivered to workers comp claimants really aren't medically necessary or appropriate for the workers (comp-related) condition."
Workers comp carriers and payers want to get ahead of claims costs and medical spend.  For this reason many companies set up managed care programs to evaluate bills and get them the best deals for services performed on an injured worker.  Are you really getting all that you can from your managed care program?  Below are a few reasons why you may not be getting all you can from your managed care provider.
Your Expectations are not being met – You have negotiated a contract with a specific managed care partner that you feel is going to deliver you the best service and best cost savings.  What happens when your expectations are not being met?
Ability to plug and play vendors – Your expectations are not being met, do you have the ability to switch vendors and start using another provider the very next day?
Limited IT Resources – Your IT team spent countless hours making all the integration points so your managed care partner can access everything they need. How long would it take them to do this for another provider?  Would you have to take a back seat to other projects IT is already working on?
Inefficient Relatedness checks across entire bill – When you are sending you bills off to your bill review company are they scanning every single CPT code, checking for relatedness on every line item or are they just looking at the first two and paying the bill?  Do you even know if they read every line item?  Making sure that an entire bill is related to the claim is imperative in helping to control spend.
Lack of transparency – Do you have the ability to get detailed measurements and analytics so that you can evaluate key metrics that are important to your organization in knowing if you are getting the value out of your managed care partner?
Does all this sound like a dream wish list? Seem impossible? Not with the Managed Care Gateway provided by Acrometis and included in every installation across its family of claims processing platforms.  For the first time you have the ability to get detailed measurements, analysis, and key metrics that are important to your organization on your managed care vendors.  And should you discover that your metrics are not being met you can easily try a new vendor and continually make switches until your needs are met and your medical spend is declining.
Tired of being just another notch on their belt – check out more here: Managed Care Gateway