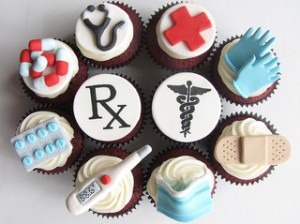 The Food and Drug Administration (FDA) has recommended that medical professionals stop prescribing or dispensing combination prescription drugs that contain more than 325 mg of acetaminophen per dosage unit. They say there is no available data that supports the idea that taking more than 325 mg would provide additional benefits, and the risk of liver injury outweighs the potential benefits of taking more than 325 mg. The administration also says that limiting the amount of acetaminophen in each dose would reduce the risk of liver injury from accidental overdose. Too much acetaminophen can lead to liver failure or even death.
They began this initiative back in 2011 and expected providers to be compliant by January of 2014 yet they have found that some prescription combination drug products still exceed the suggested 325 mg limit. The administration is urging providers to deliver lower dose prescriptions, and when pharmacists encounter a prescription over 325 mg, they should contact the provider to discuss possible alternatives or lower doses. A two tablet dose is still reasonable to prescribe if it is appropriate, but they still recommend that the total dosage for the two pills should not exceed 650 mg.
A big problem with these kinds of drugs is that people often don't realize how much they are taking; sometimes they don't realize they are taking acetaminophen at all. It is in over 600 common drugs, prescription and OTC, and might not be clearly labeled on the packaging. Oftentimes it is labeled as APAP, Acetaminoph, Acetamin or Acetam which can be misleading to someone just trying to relieve their pain and not scrutinizing labels that much. It's important to know what is in your medication because it can be dangerous to take more than two medicines containing acetaminophen at once.
Many times these combination drugs are a mixture of acetaminophen and some form of painkiller like an opioid. The administration states that accidental overdoses from these kinds of combination drugs make up almost half of acetaminophen-related liver failures, some of which may result in a liver transplant or even death. Here is a list of some common drugs that contain acetaminophen.
If manufacturers alter their production and the FDA starts to see more compliance, this could be a solid step in the fight against over-prescribing and over-dosing not just for the workers' comp industry, but for the general healthcare industry. It is all too easy to go overboard on painkillers or anti-inflammatories by mistake and this might help curb accidental overdoses or prevent liver problems in many users.