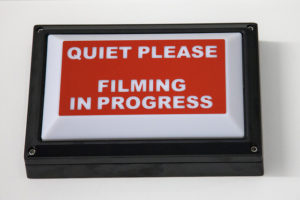 Adult film producer Kink.com has been hit with proposed penalties of $146K for 13 violations of safety laws according to Cal/OSHA.  The violations stem from exposing workers to blood and other potentially infectious materials.
Upon receiving a complaint, Cal/OSHA inspected the Kink.com production facilities on November 9th, 2015.  Investigators found that Kink.com did not require actors to wear condoms during at least five films, violating California's blood borne pathogen standard.
There are two condom related violations which are willful serious violations carry the largest fines. A willful violation is when the employer knowingly violated the law or took no reasonable steps to prevent the hazard.  Cal/OSHA also cited Kink.com for 11 general safety violations including failure to have first aid material that were in usable condition.
"The use of barrier protections, such as condoms, is required during adult film production," said Cal/OSHA Chief Juliann Sum. "Cal/OSHA will continue to enforce California's health and safety regulations, which exist to protect workers from job-related harm."
This is the second time in five years that Kink.com has been cited for failure to ensure adult actors are properly using condoms during filming.
Workers in the adult film industry should know current laws protect them from injury and illness on the job, and where to go for help if their employer doesn't follow those laws. More information on filing a complaint with Cal/OSHA, as well as on health and safety requirements in adult film settings can be found online or by calling (714) 558-4300.