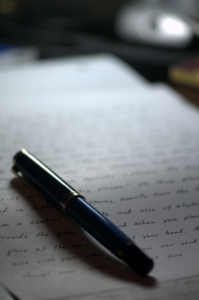 In 2016 Aetna identified almost a thousand physicians who were refilling prescribed opioids at a very high rate compared to their peers. The company sent letters to physicians they thought were potentially over-prescribing opioids, those that were refilling prescriptions that should typically not be refilled more than once without looking into alternatives. Pointing out that a doctor sits in the top 1 percent of doctors refilling opioid prescriptions might make them rethink their prescribing practices.
The majority of doctors in the top 1 percent of writing opioid prescriptions were family practice doctors (58 percent), followed by internal medicine (31 percent). Oncologists and pain specialists were not included in the data because their specialties often call for the use of chronic pain medications. According to Dr. Harold Paz, executive vice president and chief medical officer of Aetna, the average refill rate among doctors was 0.3 refills for every initial opioid prescription. The doctors they identified as potential over-prescribers were refilling at a rate of 4.5 refills for every initial opioid prescription they wrote.
This year Aetna also identified dentists and oral surgeons who were potentially over-prescribing. Dentists considered "super-prescribers" if they wrote more than four prescriptions for over a 7-day supply of opioids in the past two years. Oral surgeons were considered a super-prescriber if they wrote more than five prescriptions for more than a weeklong supply.
"Dentists and oral surgeons are second only to family physicians when it comes to prescribing opioids, and are the leading prescribers of opioids to children ages 10-19," said Paz.
He also said that "information and transparency" are crucial when it comes to fighting the addiction epidemic, and he hopes that the notifications help change some prescribing habits. The letters included prescribing guidelines from the Centers for Disease Control and Prevention (CDC) so that physicians might learn about alternatives treatments for pain.
Since sending the letters the insurer has seen a 7 percent reduction in opioid prescriptions written for commercial pharmacy members, and a five percent reduction for Medicare Advantage pharmacy members.