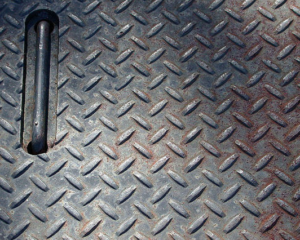 A worker who was injured on the job and needed to take some time off because of her injury was later terminated from her job, and her employer cited their absentee policy as the reason for letting her go. Her employer was granted a summary judgment on the matter, which she appealed because she asserted that her employer used that policy as a pretext, and that she was really fired in a retaliatory manner.
Debra Mae Foster worked for North American Bus Industries, Inc. (NABI) in Alabama. They have an "Attendance and Absenteeism Policy" which gives employees points for absences based on type of absence. If an employee has six or more points they may be qualified for termination. According to the policy, absences that are taken for a job-related injury or illness would count as zero points against the employee. Employees who were absent without calling in might receive two points against them, for example.
Foster was hired on May 29, 2012 and worked the day shift. Foster worked as a harness technician which involved carrying and installing steel panels. She was drilling into a steel panel on July 10, 2012, when the panel flipped and hit her in the head. No one saw the accident and her supervisor Tammy Roper was on vacation so she reported the incident to Carol Brasher, an employee whose job duties including being a first responder for workplace injuries. Brasher took her to the on-site nurse, Debra Hale. Hale did not think she had any head trauma but told her if she started to experience headaches then she should tell Hale and go to the hospital.
That night, she did go to the hospital and did not go to her shift the following morning. The hospital called Hale to tell her that Foster was being treated there for a work injury. She was diagnosed with a concussion and was told not to return to work for a few days. Her husband delivered the doctor's note to her work by dropping if off at the front gate with security guards who assured him they would deliver it. She did not receive any points for absences between July 11 and July 13. She returned to work July 16th she began feeling nauseous on the 18th and went to the hospital that night. Her husband again informed her employer that she would be unable to work for a few days. Her doctors recommended that she not go back to work until August 6th, but Roper denied receiving a note or a call about this even though her husband said he had contacted her.
She was terminated on July 30th, her employer stated that she had failed to call in before missing her shifts on July 23 and 24th. She filed an action against her employer, alleging retaliatory discharge. They denied the claim and filed for summary judgment which was granted by a trial judge. Foster filed an appeal which was granted by the Alabama Supreme Court.
They determined she had enough evidence to convince a court of retaliatory discharge, it was only a matter of twenty days between her injury and the date she filed for benefits (July 10th) and the date she was fired (July 30th), her supervisors knew about her workers' compensation claims. Her employer could not provide enough evidence that she was terminated for a legitimate reason, the absentee policy, because they allowed her husband to call in for her absences between July 11th and 13th, but did not allow his call for her later absences as a legitimate excuse. They were inconsistent in how they applied their policy, which made the court question their motive and lent credibility to Foster's claim of pretext.
The court concluded that Foster had provided enough evidence to preclude a summary judgment, and remanded the case for further proceedings.
Read the full text of this case here.