An Acrometis Symposium – Profit Challenged? Strategies to Stop Workers' Comp Costs From Dragging on Your Bottom Line.
Join us online May 28, 2015 at 2:00 PM EDT.
All too often we see the same types of webinars over and over again, and although they can contain great information we can get lost in the monotony of slides with a voice-over.  Wouldn't you like to see who you are interacting with? This is where we make things different, watch our presenters live via video conferencing as they discuss how to make work comp profitable and have a live Q&A following the presentation.
How do your comp numbers look this quarter? Are you able to turn a profit in this notoriously "profit-challenged" sector of insurance or are you struggling year after year?
We thought so too.
How can you change it?
Too often, workers' comp is a sector that is "written-off" as a loss from the get go, yet there are many things organizations can do to streamline their costs and generate profits.
Join Reagan Thompson, Senior Risk Manager at Zaxby's and Jerry Poole, President and CEO of Acrometis, as they discuss the ways that organizations succeed in turning their workers' comp processes around.
They'll discuss:
– Strategies to effectively moderate and reduce organizational risks
– Best practices in designing and launching risk reducing processes
– How to use technology to successfully manage claims
– Tips to get the proper measurement systems in place (not just for your systems but for your partners and brokers as well)
– Identifying the key qualities your adjusters need to be the most effective/efficient
– Approaches to discovering the "indirect costs" of claims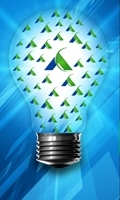 After this symposium, you will be prepared with the knowledge you need to get your workers' comp program headed in the right direction. Learn how to streamline your workflow, shorten the length of your claims and get employees back to work, and ultimately earn you a profit.
After registering, you will receive a confirmation email containing information about joining the webinar.