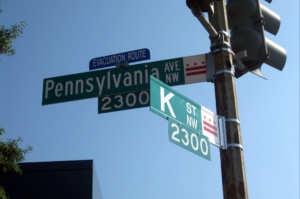 In many states it seems like elected officials are taking money from the pharmaceutical industry, which could influence them when it comes to legislation that would try to slow opioid addiction and dependency in their states.
The Associated Press and the Center for Public Integrity found that pharmaceutical interests have spent $880 on campaign contributions and lobbyists around the country in the past ten years. On average there have been 1,350 lobbyists working between 2006 and 2015 in state capitals. They spent an estimated $880 million, and advocates to limit opioid distribution spent $4 million in that period.
In Ohio, a lobbying group called Pain Care Forum gave $2.5 million to federal candidates in the state. Another $1 million was given to state candidates seeking powerful positions- attorney generals, Ohio Supreme Court justices, heads of committees, even governors.
This group, the Pain Care Forum, has been accused of working to try and stop legislative efforts that might slow prescription rates of opioids and other painkillers. Companies involved in contributing to the forum's funds have been identified as Pfizer, Abbot Labs, Merck and Johnson & Johnson.
The current governor John Kasich has stepped up educational efforts and made naloxone more available and prescriptions in Ohio have decreased. In 2013 there were 11,261,528 painkiller prescriptions written and last year there were 9,955,858. However accidental overdoses have increased, by 81 percent between 2006 and 2015.
In 2015 Alabama had the highest rate of opioid prescriptions written in the country, 5.8 million overall or 1.2 prescriptions written per person. On average, the national rate was 0.71 per person that year. There has been an average of 18 registered lobbyists in the state employed by the Pain Care Forum since 2006, and in 2015 there were 26. State candidates and political parties in the state have received $539,350 in political contributions from the forum since 2006 and they rank just 26th out of all the states where Pain Care Fund is active. Overdose deaths in this state have increased by 82 percent between 2006 and 2014.
The Centers for Disease Control and Prevention noted that not every overdose can be attributed to opioids, but the majority of them are due to heroin or prescription opioids. Since 2000 there have been an estimated 165,000 deaths due to prescription abuse. There are many people who have serious and chronic pain that, should they and their doctor decide, can take these kinds of drugs responsibly. There are also a lot of people who are prescribed these drugs that may not need them or may not be informed about how to use them responsibly. Many states are still witnessing an increase in accidental overdose deaths.