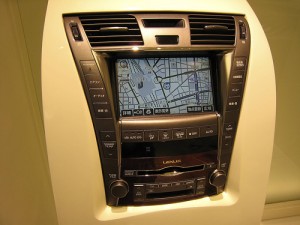 Many work related fatalities are a result of vehicle accidents.  Apple has announced that they will begin to increase the amount iCar-Technology that will become available to help with this matter.
Workers' Comp Insurance providers and the Department of Transportation has been trying to make efforts to stop distracted driving.  Texting has been banned while driving in most states, so has talking on your phone without some form of Bluetooth or hands free device.
Apple announced this week that they plan to have new features embedded in the new IOS7 software that will allow iPhones and iPads to be integrated directly into new 2014 cars.  The IOS system will actually take over the current built in factory navigation and that will now be your phone or iPad.
Car companies have been trying to make things more voice activated to help less distract drivers out on the road.  The NY Times has reported that even though they are trying to be more safety conscious, this is actually creating a new set of things that drivers have to think about and still causing them to be distracted.
Obviously many people spend all day, everyday on their phones so they are very comfortable with them.  It will be interesting to see if having the ability to do this will cut down on the number of distracted driving fatalities.  You have to wonder if it does if government will make iPhones a standard.  Is this Apple's way to combat the competition it has been getting from the Galaxy and new Blackberry phones?  As a iPhone user myself it will be interesting to see how integrated it becomes.  Of course there is also that much larger price tag of having to purchase a brand new car to have this even available to you.
Source: Workers-Compensation (John Gelman-Attorney at Law)