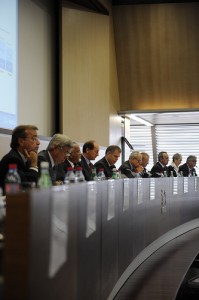 About 80% of polled executives believe their systems are fully integrated. But, are their systems really integrated in the way they should be? About the same percentage of claims handlers did not believe their systems were fully integrated, in stark contrast to those executives.
Joseph Paduda – principal of Health Strategy Associates and lead blogger at Managed Health Matters – strongly believes that these executives are mistaken.
Lack of integration can cause numerous problems such as increasing error rates, frustrating adjusters and other claims handlers, and increasing medical expenses. These issues are in addition to the major problem: non-integrated systems waste time.
There are a multitude of reasons to integrate these systems in the Workers' Comp Industry. Acrometis has selected six as the most important: network leakage and overpayment of medical bills; higher network penetration; better vendor management; improved direction of care; more effective and accurate state reporting; and enhanced overall efficiency.
This issue is too huge to ignore; as Paduda mentions in his article, it's hard to understand "why it's 2012 and adjusters are still toggling between systems." This leads to double-entering data, cutting and pasting, and is just on the whole inefficient.
It is sobering to find out that so few workers' compensation companies are fully integrated. But hope is not lost, and with the aid of technology – such as that offered by Acrometis and our platform CLAIMExpert – companies can shed the extra weight of inefficiency and avoid losing that money.
Source: Managed Health Care Matters
To learn more about advances in integration and how Acrometis and CLAIMExpert can help, visit our website.