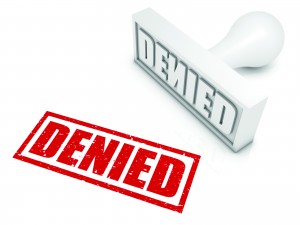 A bill that is making its way throughout the House of Representatives in Arizona could have a major impact on injured workers and bad faith workers compensation claims.  If the bill were to be passed it would ban lawsuits against insurance companies in bad faith workers comp claims, leaving injured workers with no other means to collect what is theirs.
The House Committee on Insurance and Retirement voted 4-3 on Tuesday which moves the bill onto the Rules Committee.
If a worker is injured and does not get fair treatment from the insurance company or is denied benefits they can pursue legal action against them and have a judge and jury make a decision on  the case for them.  If this bill were to be passed the right would be taken away.  This would take all the weight off the insurance company and in theory let them get away with no penalties on not paying a workers comp claim.
This legislation would be for private sector employees only and would not impact public employees such as police and firefighters.  There is an amendment in the bill that makes sure public employees are not affected.
If the insurance company decides to withhold your payments for a lengthy amount of time and because of the you fall behind on your mortgage or your car payments and thus lose them, there is no way for you to sue them for neglect and recoup for your losses.
If the bill were to pass then all bad faith actions would go before the Industrial Commission for review.  If they determine that the insurance company was wrong they can be punished by a fine of up to $10,000 paid to the Industrial Commission and up to $5,000 paid to the injured worker.  This could be an insignificant amount of money if you have been out of workers for months or years and have lost your home and other things.
It should also be noted that during the hearing on Tuesday a representative for the Industrial Commission stated that they are no where near staffed to handle the amount of additional work that the bill would bring to them.
Workers compensation was designed to take care of the American people at their workplace and if they are injured in the scope of their jobs to make sure they are compensated for their injuries and their lost time.  With this bill if it is passed if the insurance company falls behind or delays payments and the injured worker and their family suffers from that there is no way for them to be able to obtain what is rightfully theirs.  This could cause many people who are injured at work to experience unnecessary financial hardships.  This almost opens up the door for insurance companies to be lax and take their time or to wrongfully deny claims and get away with it with not so much as a slap on the wrist.
Source: Fox 12