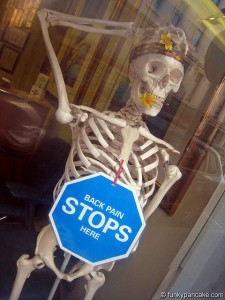 Kentucky Employers Mutual Insurance (KEMI) is reporting that there is roughly 400,000 back injuries reported in the workplace each year, resulting in losses between $6-10 billion dollars.  This data comes courtesy of The National Safety Council.
Many jobs require items to be lifted.  Proper lifting techniques can help to reduce the risk of injury.  Let's face it if you have ever had back pain it can be one of the most debilitating pains.  It can keep you from enjoying and getting around in everyday life.  Do not let your lack of technique cost you pain and suffering.
Here are some basic lifting techniques that will help you:
Always face the load you are trying to lift
Know your own limitations and check the weight of the load before engaging the load
bend your knees and lift with your legs rather than bending at the waist and lifting with your back
Keep you head, neck, and back in line
Lift the load slowly and smoothly – do not most face and jerk the weight up
Don't forget to breath
Hold the weight close to your body – do not extend the load out with your arms
Always push an item versus pulling it
There are other ways the KEMI outlines to keep your back healthy and safe, read the entire list here.
One last interesting fact, the back has 400 muscles, 1,000 tendons, 31 pairs of nerves, and 33 vertebrae.  Take it from me who deals with back pain with 2 herniated discs, 2 bulging discs, and 1 crushed disc – back pain is terrible.  It impacts day to day life whether at home or at work.  A strong core and a strong back through working out can also help to prevent injury.