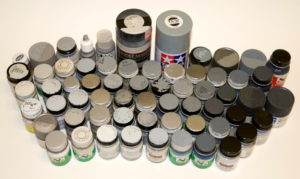 Cal/OSHA recently cited a manufacturer in Santa Ana, CA after it was found that they had knowledge of exposing workers to the dangerous chemical hexavalent chromium (chromium-6), and did not notify workers that they knew or try to protect workers from exposure.
The Triumph Processing- Embee Division, Inc. plant manufactures aircraft parts and their work to sand and spray-paint parts may expose workers to chromium-6, in dust and mist. Cal/OSHA inspectors received complaints about workplace hazards and investigated, finding that the company had performed air monitoring tests and knew that workers were exposed but did not notify affected workers of the results. They also failed to tell workers how they could be protected from such exposure or train them to prevent such exposure. Chromium-6 is a carcinogen. Workers can damage their eyes or skin if they come in contact with it, or harm their respiratory system if they breathe it in.
They received a total of 23 citations, totaling proposed fines of $87,500. They received a willful violation for failing to alert workers to the hazard and for failing to protect them from the hazard.
Read the press release here.