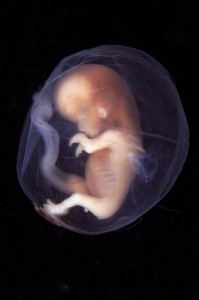 A new issue that is being explored in different states is whether or not a child has the right to sue a mother's employer if the mother and fetus were injured at the workplace while she was pregnant.
In Snyder vs. Michael's Stores, a minor's parents sued her employer on behalf of the child because the mother and her fetus were exposed to toxic levels of carbon monoxide.
The case was heard by the California Supreme Court after a trial court determined that this is a case for workers compensation.  It was now up to the Supreme Court to decide how workers comp benefits or settlement would be applied to the child.
If the child's injuries had been derived from the mothers injuries then it would have been covered under workers compensation.  Because the child was exposed to the carbon monoxide separate from the mother workers comp did not apply and therefore the child was allowed to sue the mother's employer – Michael's Stores for negligence.
The decision may vary by state or by jurisdiction as to whether this could be comp or negligence.  Workers comp law is always evolving and changing and I am sure as this topic has more cases we will see how that happens.  This is one of the first stories that I have heard in respect to a injured fetus, however this is a soon to be born person and deserves the best care and I can absolutely see how a injured pregnant woman would want to declare workers comp if something should happen to her fetus.  What are you thoughts on this topic?  Has anyone had any experience in the are?
Source: James Hoffman Law