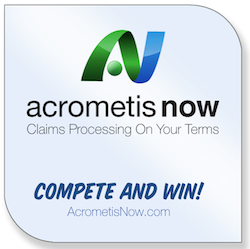 Data Dimensions will be at RIMS (Booth 306) and sporting the Acrometis Now sign. Snap a pic with it and enter our cANdid Camera Contest to win a PAIR of Kindle HDX Tablets! Complete contest details here.
In addition to being the electronic mailroom partner for Acrometis Now, Data Dimensions offers a full range of workflow solutions to workers' compensation carriers. Reduce the cost of claims management with full auto, medical and dental bills imaging, indexing, and adjudication services. With the option of the Application Service Provider (ASP) model of secure image storage and retrieval, business-critical documents are easily retrievable remotely 24/7. With over 30 years of experience, they help automate your process with a complete end-to-end solution or a selection of services that allows you to outsource only key areas that you need.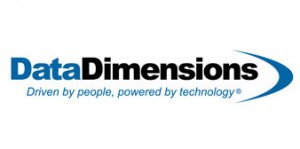 Currently, Data Dimensions processes over 83 million transactions per year, with extensive experience converting all types of forms and documents specifically for the healthcare industry.
Stop by their booth (#306), snap a picture with the Acrometis Now sign (bonus entry if you include Constantine in the photo) and learn more about Data Dimensions. Not going to RIMS? Check out Data Dimensions' website