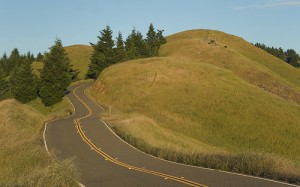 The widow of William Lynn Weller blames a TV studio for the 2011 death of her husband due to negligence.
The studio hired locals to make a car commercial featuring stunt gliding. His wife Nicole claims that although the company sought out advice from professionals, they opted to save money by using locals without industry experience.
Allegedly the original commercial plan was for a stunt glider to follow a Cadillac Escalade through mountainous terrain and film from the ground and air.
The complaint states that during the ground tow, the aircraft "became airborne, pitched up, rolled right, and rapidly descended, striking the ground and killing Mr. Weller." His wife is seeking compensation for wrongful death, negligence and funeral / burial expenses.
If these charges turn out to be true this could end up being quite a charge for "cost-cutting" a commercial. Golden rule of advertising: either be safe, or keep it cheap and cheesy.
Source: Courthouse News
Video: Florida Auto Exchange (Dr. Credit)