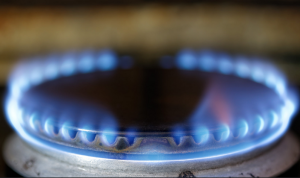 Carbon monoxide poisoning is hard for many people to detect and so many don't even think about. Only recently have carbon monoxide detectors become a standard in homes, but for businesses that deal with the deadly gas on a daily basis the threat of carbon monoxide poisoning should be top of mind. Unfortunately a company out of Missouri seems to have forgotten just how dangerous it can be but now they will have to pay the price for it.
JRI Holdings, in Springfield, MO, is being cited by the Occupational Safety and Health Administration for a willful violation and three serious violations. They could pay a little over $70,000 in fines.
Workers were exposed to up to 6.71 times the allowable amount of carbon monoxide gas levels at their plant when they were testing a commercial industrial parts washer. It ran on two natural gas heaters and the doors in the buildings were closed, so the gas that was generated could not escape outside. This was a willful violation because workers were found to have high levels of the toxin in their systems. Eighteen were sent to the hospital but thankfully there were no fatalities.
Carbon monoxide can be especially deadly in the winter when people are running heaters but closing doors because of the temperatures. Since the gas is virtually undetectable (no smell, no color, no taste), it is often too late before anyone realizes that they have been exposed to a toxic amount. Workers can experience headaches or nausea, even death.
JRI Holdings received serious safety violations for exposing workers to fall hazards while working on platforms without guardrails, failing to determine if hazards existed and failure to provide personal protective equipment.