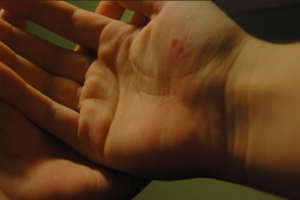 The Centers for Disease Control has granted the University of Michigan Injury Center new funds to study the prevention of prescription drug overdoses, concussions, youth violence, motor vehicle crashes, sexual violence, falls and other injuries. The CDC granted them $2.5 million dollars to study over the next two years.
Rebecca Cunningham, M.D., is the director of the University of Michigan Injury Center and professor in the Department of Emergency Medicine and the Department of Health Behavior and Health Education. She noted that for people between the ages of one and 44, injury stands as the leading cause of death. Opioid overdoses now lead motor vehicle accidents in deaths nationwide.
The CDC funds 10 centers around the country that focus on injury science and the prevention of injuries. The center at the University of Michigan also works with the school's Medical School, School of Public Health, College of Engineering, School of Kinesiology, School of Social Work, School of Nursing and other parts of the campus. Michigan is a state that has been impacted by the opioid epidemic, ranking 15th on the list of rates of deaths due to drug overdose. The center also partners with local health departments and law enforcement agencies to apply their research into the field, right now for example they have an ongoing initiative with law enforcement officers to offer online Naloxone training program.
Cunningham says that thanks in part to studies in injury prevention, motor vehicle accident rates have fallen. Injuries cost more than $671 billion annually in terms of care and time out of work, according to the CDC. In 2014 in Michigan alone, costs associated with injury deaths were $7.54 billion.
Read the press release here and check out the University of Michigan Injury Center here.