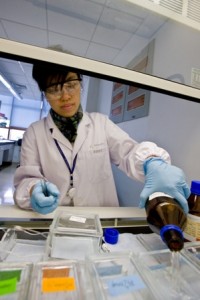 OSHA has cited Phoenix Industrial Cleaning for 28 serious violations after a worker was exposed to methylene chloride vapors  while cleaning a storage tank, fell off a ladder and subsequently died.
Phoenix Industrial Cleaning was contracted to clean chemical tanks at a chemical manufacturing facility in IL.
Eighteen of the serious violations include entry into a confined space, not having proper respiratory protection, not having a way to communicate between workers in a confined space, and not having proper emergency equipment.
OSHA has proposed fines of $77,200.  Is this enough money to make them realize that no job should ever cost a person their life?  I often wonder when something like this happens what could have been done to prevent such tragedy; better training, the employees paying attention more, more  visits by OSHA.  I do not believe there is one answer, but we should always be alert to prevent a workplace incident as tragic as this.