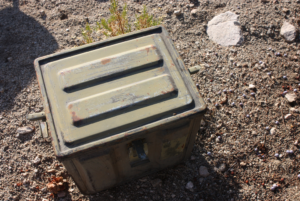 The Occupational Safety and Health Administration (OSHA) cited a Chicago, IL company for repeat and serious safety violations, and put the company in their Severe Violator Enforcement Program.
The BWAY Corporation in Chicago, IL, has had 15 of their workers suffer amputations in the past five years. They manufacture containers and have around 500 employees in their Chicago facility. OSHA found that workers are exposed to unprotected machinery that poses a serious risk to them. The company received five repeat and five serious safety violations, for a total of $503,380 in proposed fines. They are also in the Severe Violator Enforcement Program which means they will undergo follow-up inspections.
They received repeat citations for failure to train workers in proper lockout procedures to prevent machines from starting up unexpectedly, and because they failed to provide adequate machine guards on a mechanical power press, belts and pulleys, and chains and sprockets. Several workers suffered amputations from unguarded chains and sprockets.
They received serious violations for failing to lockout machines and for failing to provide adequate machine guards as well. They also received a serious violation for failing to ensure workers were locking out machines before clearing jams inside, leaving them susceptible to amputations or other injuries.
View the citations here and read the OSHA press release here.