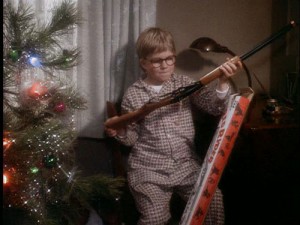 It's nice to see someone taking initiative and using funds to try and prevent accidents, rather than using those funds to pay for preventable accidents. The Ohio Bureau of Workers Compensation has doled out over $258,000 in safety prevention grants to 9 different companies around the state. No ponies or Red Ryder BB Guns for now, but these companies will use the money to buy new "toys" needed to prevent safety hazards associated with their business.
BWC Administrator and CEO Steve Buehrer claimed that the state had more funds available this year, in part due to the governor's support of increased workplace safety efforts.
"With triple the dollars previously available, expanded eligibility, and a $3 BWC match for every $1 an employer contributes, the safety grant program is a common sense solution for employers looking to keep their workers safe and reduced workers' comp costs," Buehrer said.
Insurance Journal states that the program supports Ohio employers interested in establishing accident and injury prevention practices and in reducing illness and injury rates amongst their workers. Both private and public employers are qualified for these safety intervention grants, which can max out at $40,000. Follow-up studies help the BWC understand their effectiveness.
W & W Dry Cleaners and Laundry Services, LLC received $40,000 to purchase a multi solvent machine needed to reduce the risk of noise and air contaminants their employees might be exposed to. Copley Township was awarded $6,745 for a lift gate that could reduce the risk of shoulder, neck, wrist, hand, back, and leg injuries often associated with repetitive motion, heavy lifting and awkward postures.
Click here for a more detailed list of the nine grants received.