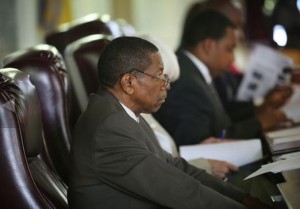 Mismanaging workers' comp claims not only hurts the injured worker, who may not get the best possible treatment plan as a result, but it hurts those who pay for the claims as well. The city of Trenton loses more than $4 million a year because of mismanaged workers' compensation claims and city officials are looking to hire a claims manager. Business Administrator Terry McEwen said that nobody currently oversees work comp cases.
They are asking the city council to approve a new position of risk manager that McEwen thinks could save the city almost a million dollars a year. The salary for the new risk manager might be roughly between $60,000 to $85,000.
The risk manager would oversee workers' comp claims and follow them as they go through the process. Right now they do not have anyone following up on claims until they turn into litigation issues- and turn into much more expensive affairs. They would also train directors of the different city departments on procedures to follow should one of their employees get injured at work. They hope that the different administrative heads could play a bigger role in helping their employees get better.
It sounds like Trenton has a serious need and hopefully this position will be approved so that the city can save money and employees can have a better managed system of care.