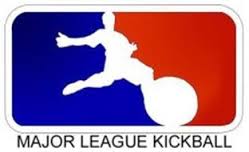 A man in South Carolina who was in charge of organizing team building events for his company will receive workers compensation benefits after the South Carolina Supreme Court overturned the previous decision.
Stephen Whigham has suggested a company kick ball game.  His supervisor agreed to the event and also gave him $440 dollars to use for a facility, shirts, and snacks for the employees.
On the very last play of the game Whigham in order to avoid being thrown out jumped and landed awkwardly on his right leg, shattering the tibia and fibula and also requiring his to need a knee replacement.  He has already undergone two surgeries.
A workers' compensation judge originally denied his claim to receive comp benefits stating that this injury did not happen in the scope of his work, that he was not required to attend the kick ball game.  The South Carolina Appeals Court also found the same facts and agreed to the same decision.
Because Whigham was the one who suggested the game and took part in organizing the event Justice Kaye G. Hearn found that it now became part of Whigham's job and in the scope of his employment to attend the event, even thought it was voluntary for the rest of the company employees.  According to people in the company Whigham is a team player and has brought many team building events to the company.
This man could not have had worse luck to suffer such a horrific injury on the very last play of the game.  Even though many company events are considered optional, it is very important in an organization to have good team building and cohesion within the scope of employees.  I feel that events like this are a necessary part of a good company.  It is always a shame when someone gets injured so it is nice to see that he will be taken care of through workers compensation.