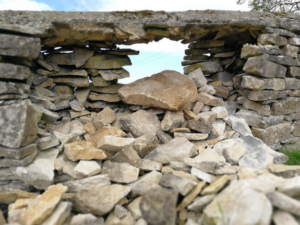 After the death of a worker he was supervising at a construction site, a contractor has been charged with manslaughter. It was found that he was warned of dangers and ignored the warnings of a possible structure collapse. Ultimately a wall did collapse, killing a young worker.
Employees of Michael Weiss, owner of RSBY NY Builders Inc. and Park Ave Builders Inc., began working at a site on Myrtle Avenue in Brooklyn, NY. They were to replace a one-story building with a five-story building. The area in the back of the lot had not been permitted in the approved Department of Buildings plans, but he ordered some employees to start excavating that area. Workers had allegedly asked for materials for shoring and underpinning the excavation and exposed walls, which Weiss did not provide. They made safety concerns clear and he had allegedly ignored them and made sure they continued to work.
On September 3, 2015, the rear wall collapsed on top of three workers. It was not properly supported; workers were excavating more than six feet below the foundation and noticed that a crack had started to form in the wall. They warned Weiss about it but it was ignored. Fernando Vanegaz was killed while the other workers were seriously injured and are still having difficulty recovering from their injuries. Vanegaz had no safety training; however Acting Brooklyn District Attorney Eric Gonzalez said that everyone could see the hazardous conditions of where they were working.
Weiss had allegedly secured the licenses for the work by paying off another licensed contractor, who got him the proper permits for the job. Before the collapse, the building had already received two Environmental Control Board violations which were still open. The façade section of a wood parapet had come loose along the pedestrian walk, and workers did not wear masks or suits at the asbestos abatement site.
Michael Weiss was charged with second-degree manslaughter, criminally negligent homicide, and second-degree reckless endangerment among several other charges. He is charged with failing to secure workers' compensation insurance and falsifying business records as well. He has pled not guilty.