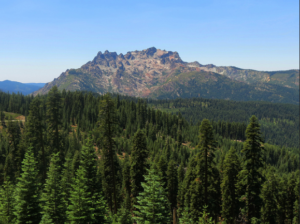 The California Workers' Compensation Institute (CWCI) released a Regional Score Card for the Sierras region of California. They found that even though the region accounts for a small percentage of California's overall workers' compensation claims, over half of the region's claims come from just four industries. The report compares claims from workers in the Sierras to claims of workers from other parts of the state. They look at components like industry sector, premium size, claim type (medical only, temporary or permanent disability), nature and cause of injury and primary diagnoses.
They compare regional data against state data involving percentage of claims with permanent disability, claim closure rates, attorney involvement, top prescription drugs dispensed, medical network utilization rates, and notice and treatment time lags. They also compare medical development by Fee Schedule Section at 12 months and 24 months after injury, and look at loss development tables at 12, 24 and 36 months after injury.
CWCI used data from 32,000 claims filed in 11 counties between 2005 and 2015. The region is made up of a big part of the area bordering Nevada from Sierra County down to Death Valley and much of the Gold County. The region's claims only make up 1.7 percent of California's overall workers' comp claims, but they have the highest percentage of temporary disability claims in the state. Permanent disability claims are not as frequent.
Over half of the region's claims involved construction, retail, healthcare and hotel and food service industries. One fifth of loss payments are generated by three diagnoses that are represented in just four percent of the region's claims. It is an area where claim costs are some of the fastest growing in the state but it still reports generally short claim durations and low attorney involvement.
The Sierra Score Card completes the CWCI's eight-part series.
Read the CWCI's release on the Sierras here and learn a little more about claim data from other California areas here.