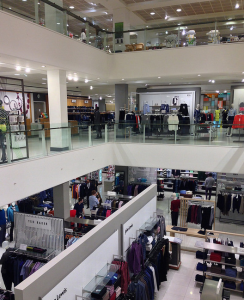 We've seen workers who are stressed on the job receive workers' compensation benefits before, but what if you experienced that stress because your employer was pushing you to use deceptive business practices?
Jeremy Cox started working at Saks Fifth Avenue in the handbag department in November of 2011. He claimed that at a promotional event for one brand of handbags, his supervisor told him to make it seem like certain customers were going to buy the handbags so that the store could increase their inventory of the handbags. The manufacturer would not ship bags without reserved orders. Really they were fake orders but Cox used the real information of two customers, including credit card information. He said he was very upset by this and did not want to submit the false orders.
The next spring he filed for workers' compensation claiming that he'd suffered anxiety, panic disorders, insomnia, agoraphobia and lost weight because of the stress of his job. The original workers' compensation judge in New York granted him benefits because he thought that pressure from superiors to act in an unethical manner did not constitute a normal work environment, but Saks appealed and the workers' compensation board reversed that decision because they did not believe that Cox had suffered any stress greater than his co-workers. Cox appealed and the appellate court agreed with him, saying that just because other co-workers at Saks experienced it doesn't make the workplace situation a normal environment, the claimant said that if he had worked at another similar department store his behavior probably would have been grounds for termination.  The case is now back in the workers' compensation board's hands to decide in a manner "not inconsistent" with the appellate court's decision, so Cox may very well receive workers' compensation after all.
I can imagine that putting someone in a situation where they are torn about whether to act immorally or even illegally, or risk losing a job that they may really need, would cause anyone a certain level of stress. I hope that whatever the outcome of the case that the department store puts an end to that practice so that more workers do not have to experience this.