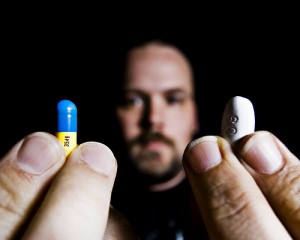 In a recent study conducted by WCRI it was found that when patients purchase Vicodin in a pharmacy the cost is about 37 cents per pill.  Now, when a doctor dispenses the same drug under the workers' compensation system in Maryland they sell it for $1.46 a pill, roughly four times the normal cost.
When it comes to the pain killer Percocet the overcharge is no better, prescribers are still charging four times the normal cost to the work comp system.  This cost varies by the drug as well.  Soma which is a muscle relaxer goes up by almost 700% when given out by a doctor vs. a pharmacy.
This is a cost that needs to be mandated and controlled by the government.  Many state and local governments are targeting physician dispensed drugs and looking to make a case against them at the next General Assembly session that is to be held.  There are many governments that are simply refusing to pay the high costs that come with physician dispensed drugs; in one county they have refused to pay such costs and it has resulted in them being able to save over a million dollars a year.  The process the physicians go through is known a repackaging of the drugs and will be presented before the 2014 General Assembly.  It has already been banned in 6 states.
When such high costs are paid in the work comp system in affects many parties including taxpayers.  Governments make up 8 of the top 10 highest costs to employers in the state of Maryland.
Doctors acknowledge that when they repackage a drug that yes it drives up the costs because they are a small operation when it comes to handling to drugs, however, they are viewing this as a convenience to the injured worker and allowing them to get treatment faster.  I do not know where many of you live but it is very hard for me to drive five minutes in any direction without seeing a CVS, RiteAid, or a Walgreens where I can easier obtain a prescription.
There are two bills that will go before the General Assembly.  The first of the two entails that employers would not have to pay the doctor dispensed medication after 30 days from the initial visit.  This would allow the physician to give an initial dose of medication but then require the injured worker to fill the drug at a pharmacy.
The second bill would make employers exempt from paying for physician dispensed narcotics except if given specific authorization from the employer.  This is to help combat the ongoing narcotic addiction that is being seen across the country.
In Maryland physician dispensed medication now makes up 55% of the work comp systems costs, this is on the rise from 43% just three years ago.  The average price that a physician charges is double to that of a CVS or RiteAid.
Six states have banned physician dispensed drugs and 14 other states have put limits on what they will pay.  This is something that is being seen across the board as another way for doctors to try and make money off the system.  This needs to be addressed in all 50 states so that this epidemic that is effecting workers comp can be corrected.  It will be interesting to see how the 2014 General Assembly goes forward on the two bills being presented to them.  For the good of all the people including the taxpayers and most importantly the injured worker I hope they see this through.
Source: MedCity News