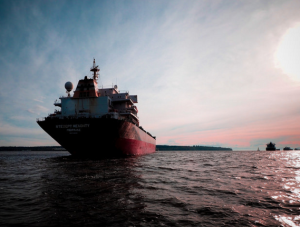 Earlier this fall, Hurricane Joaquin battered the Caribbean and unfortunately battered one ill-fated cargo ship, the El Faro. The families of two crew members that died when the boat sank are suing the employers who they say should have known better than to let the ship go into such treacherous waters.
The El Faro was sailing near the Bahamas when the captain reported it was beginning to list, and rescuers were not able to get to the boat in time. Everyone on board is presumed to have died since search efforts have recovered a single body and few other signs of the boat or its 33 person crew have appeared.
TOTE services employed the crew, while Sea Star Lines owned the boat. The estate of Jeremie Riehm, a crew member, is suing both under the Jones Act. If a worker qualifies for this they, or their family, can sue their employer for negligence if they prove that the owner of the ship or the captain were in some way a cause of their injury or death. In this case, the family of Riehm did not name the captain in the suit because they did not think he was the one who was responsible for the tragedy. The family of another crew member, Lonnie Jordan, has also filed a suit against TOTE Services and the captain Michael Davidson because they think he allowed the boat to go forward based on an email he sent saying he knew about the weather conditions but intended to press on, even though he could have changed course. The lawsuit also states that they think the ship was not seaworthy when it left port on its way to Puerto Rico.
While workers' compensation usually protects employers from lawsuits, this incident took place at sea and seamen are not subject to workers' compensation laws of any particular state. They are able to recover compensation through the Jones Act. This is different than the Longshore and Harbor Workers' Compensation Act (LHWCA) which is for those working on docks, harbors, shipyards or other military bases and not necessarily working out at sea. The Jones Act allows them to sue the ship's owner or captain for negligence in an attempt to recover some damages for any injuries they sustained.