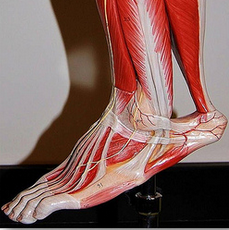 Today we've got a case out of Oregon where an employer, who had already acknowledged a worker's injury years before, tried to dispute her injury to block her from receiving any disability payments stemming from the injury.
Penny Cooper injured her ankle in 2008 at work and started receiving benefits. In 2009 she had reconstructive surgery but still had lingering pain and problems. In 2010 she was examined by the insurer's doctor, Dr. Yodlowski who said that Cooper's ankle was mildly restricted in motion but could not find anything significantly wrong with the ankle that would explain her pain or relate it to that old injury.
Cooper's doctor, Dr. Stewart, agreed with Dr. Yodlowski's report and in 2010 her claim was closed without any awards for permanent partial disability.
She asked the Appellate Review Unit (APU) of the workers' comp board to reconsider the closure and consider her injury a partial disability. While this was going on her employer denied that she had any significant work-related ankle problems, saying that whatever her current disability was it was not related to her injury at work two years prior. The ARU issued an order saying that the closure of her claim should be rescinded.
The employer continued to say that her ankle problems were no longer related to her work injury and that neither examining doctor could find any evidence that the work injury was causing her issues.
An ARU appointed medical arbiter examined Cooper. Dr. Ballard decided that she had significant range of motion limitation, much more than Dr. Yodlowski reported. The board then decided that the claim could remain closed but that Cooper was entitled to permanent partial disability payments. The employer continued to say that when they closed her claim in 2010 that they were "denying the compensability of her current left ankle condition" which means that the medical arbiter who examined her should not have been allowed to use her current condition to determine her disability rating for that 2008 injury.
The appellate unit denied the employer and sided with the claimant, she received permanent partial disability and attorney fees.