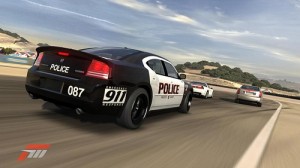 Deputy Adewale Olukoju an ex Nigerian Olympic athlete who competed in the 1988 Olympic Games is under investigation by the Orange County Sheriff's Department after he slammed his police cruiser into a light pole.
Olukoju was not wearing his seat-belt, and was driving at speeds estimated between 70-75 mph when he crashed into the light pole. Ironically, he was not responding to an emergency call.  However he has not returned to work since the accident occurred in June, he is out on workers compensation.
Olukoju was ejected from his police cruiser when he struck the pole.  He is not suspected of being under the influence of drugs or alcohol when the crash occurred.
OCSD has completed a traffic investigation, but the details will not be released to the public as there are laws around what can be released on a peace officer.
IA began investigating this case about a month or two ago, they feel that is will likely be concluded in a few months however some cases can take up to a year.
Cases of officer misconduct are taken extremely seriously and this case will be put through the process, should fault be found on this deputy the proper discipline will be handed down.
Deputy Olukoju was not place on administrative leave.
This was interesting article for me to see and review.  It makes you wonder at times, I myself have been driving along where I have seen a police officer turn their lights to go through a red light only to turn them back off again.  Or cruisers speeding down the highway without lights on.  I appreciate and respect the officers who put their lives on the line daily to keep my family and I safe.  You have to wonder though if sometimes the power and authority goes to someones head.
Source: Mission Viejo Patch