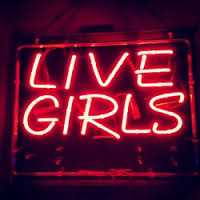 In the early hours on December 12th at The Office Gentlemen's Club in Miami Gardens, two club workers were shot.  One being a bouncer and one being a dancer – Courtney Olson.  Reports are saying that a patron got into an argument with a bouncer which later led to the shooting.
Around 4am the shooter was asked to leave the club, he went to his car where he fired a few rounds at the building not hitting anyone and fled the scene.  Police were called, investigated and gave the club the all clear.
Shortly thereafter around 5am the man is said to have returned, this time with an accomplice.  The man brandished a rifle and fired at the club, striking a bouncer and grazing Olson in the face.
Both were taken to Ryder Trauma Center to be evaluated for their injuries.
Olson is now seeking damages due to the fact that she believe the club and its owners had a duty to take steps to keep the patrons and employees safe and they failed to do so and now she will require surgical intervention to fix her injuries.
Clearly this is an ongoing investigation as the shooter has not been caught as well as an ongoing legal battle.  We will try to update this story at a later time.  As with any place of employment, a worker expects to be able to go, perform their job safely and return home at the end of work.  So jobs put employees in a greater deal of potential harm but employers still need to recognize this and ensure the are taking the necessary steps to keep everyone safe.
Source: Miami News