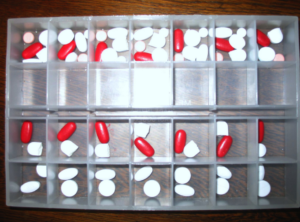 We wrote about Express Scripts when they announced new additions to their drug exclusion list at the end of last summer. According to a recent press release from the company they have since saved a significant amount of money on prescription drug spending. In 2016 their reported growth rate in prescription drug spending was 3.8 percent which is a big reduction from 2015 when it was 27 percent higher.
Almost a third of their clients saw per-person spending on prescription drugs decrease, and almost half saw an increase of less than 3.7 percent. After their efforts to eliminate excessive costs from certain compound medications, they reported that they saw a 76.4 percent decline in per-member-per-year spend. Several compounding pharmacies filed a suit against Express Scripts last year claiming that the actions of the company were meant to "drive them out of the marketplace" and violated antitrust laws. Express Scripts noted that their plans that implemented recommended safeguards against unnecessary use of compound medications saved $2 billion in 2015 and 2016, or 95 percent of the total spending for that class.
Pain/inflammation medications were still at the high end of the list in terms of overall spending, ranking fifth. They reported that these kinds of drugs account for an average of more than one prescription per-member-per-year. Lyrica and OxyContin were their top two drugs by spend in this market share. The release drew an interesting comparison between household goods and prescription drug inflation rates. Prices of the most commonly used brand name medications increased by 208 percent between 2008 and 2016. Prices for the most commonly used household goods rose 14 percent in that time period.
"In a year where the issue of high drug prices was No. 1 on the list of payer and policy maker concerns, the data show that our solutions protected our clients and patients," said Glen Stettin, M.D., Chief Innovation Officer at Express Scripts. "By practicing pharmacy smarter, we uniquely make medicine more affordable and accessible for patients. We do this by driving down drug prices and ensuring appropriate use of clinically-proven medicine, while helping employers remain competitive."
Read the release- Express Scripts Fights Back Against Irresponsible Drug Pricing; Holds U.S. Drug Spending Increased to 3.8 Percent in 2016