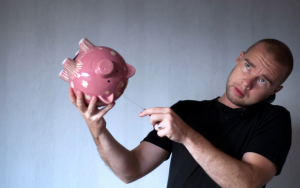 Here's another semi-regular "Fraud Fridays" installation for you. This one is a family affair- as four members of a family run business have pled guilty to a tax and workers' comp scheme.
Margaret Mathes and her family ran the International Temp Agency and JP Company in Lowell, MA, which provided workers to food service companies. They reportedly paid workers under the table and used multiple bank accounts to avoid paying almost $5.1 million in taxes and an additional $880,545 to workers' comp payments. Their reported $2.2 million payroll was actually $25.8 million, which they hid from the government.
Four members of the family are looking at prison time, especially the matriarch of the family who is supposedly the one most responsible for the fraud. The problem is that Margaret Mathes, 75, was recently diagnosed with Alzheimer's and her lawyer worries that prison would not be good for a person in her condition.
Her attorney is asking that her potential 78-91 month prison sentence be reduced to probation. The Assistant U.S. Attorney on the case, Andrew E. Lelling said that she was the conspirator of this scheme and should be penalized as such, but still agrees that perhaps her sentencing should be adjusted somewhat to account for her condition.
The sentencing is up to the District Court Judge and is expected soon.