Latite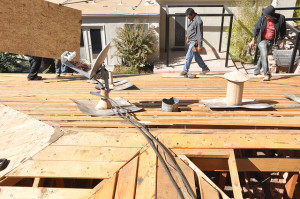 Roofing and Sheet Metal LLC in Plantaion, Fl was cited by OSHA on December 29th after inspectors on three separate inspections observed employees performing roofing work without proper fall protection gear.  OSHA issued three repeated citations to the company for allowing workers to perform work while at heights over 27 feet without proper protection.  Proposed fines totaled $115,500.
Latite has been cited by OSHA nine times over the past five years for similar violations.  When workers are at heights without proper fall protection gear accidents can happen resulting in serious injuries or fatalities.
Latite is the largest commercial and roofing company in the south Florida area.  They have 15 days to either comply or appeal the citations.
Source: OSHA