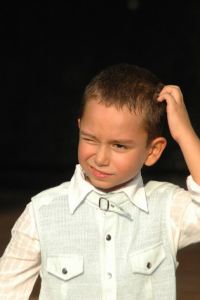 A loophole to the rescue for one truck driver from Texas, who received benefits when he was driving out of state even though his employer back in Texas did not have workers' comp insurance. Remember that you can opt out of workers' comp insurance in Texas. In the state where he was injured he normally would not have been covered but since he had no similar insurance in his employer's home state, he got comp in the state he was injured.
Linardos is a truck driver who lives in Florida but is employed by the Texas company, Joe Tex. He was on a run in Ohio to pick up machinery and was struck by a bungee cord- really injuring his left eye.
He filed a comp claim in Ohio that was upheld by a district hearing officer, staff hearing officer, and industrial commission. Joe Tex appealed this decision because they had a third party insurance policy which would allow Linardos to claim dismemberment benefits, pay for his medical bills and disability income. Linardos said that he was not similarly covered to Ohio's workers' compensation laws in Texas; he should receive the benefits that Ohio offered. Joe Tex argued that their version of insurance was similar to Ohio's comp laws and so he already had benefits.
The court said that the third-party insurance policy was not similar to Ohio's work comp system and Linardos was able to participate in Ohio's system. In order to be denied- Linardos would have had to satisfy ALL these conditions- being a resident of a state outside Ohio, being insured in a state outside Ohio and being only temporarily in Ohio. Since his situation did not satisfy the second of those requirements he is entitled to Ohio's workers' comp. Maybe if he had been covered in the Texas system he would not have qualified under Ohio.