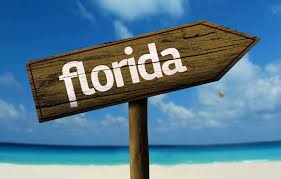 The Florida Department of Financial Services, Division of Insurance Fraud, which operates under the direction of CFO Jeff Atwater, announced the conviction and sentencing of former Orlando insurance agent Mario Ferreri. Ferreri went on trial earlier this year on charges that he defrauded more than $1 million in insurance premium payments from his clients. He was convicted, sentenced to serve seven years in prison and ordered to pay back roughly $1.3 million in restitution.
The investigation into Ferreri dates back to 2013 when the DFS – Division of Insurance Agent and Agency Services which regulates agents in Florida received a complaint from Lincoln Life Insurance Company.
Lincoln Life had suspected that Ferreri had stolen premium payments from two clients and used that money to make personnel gains.  DFS was alerted to the case and in late 2014 arrested Ferreri for fraud charges.
In January 2016 Ferreri again found himself at the center of an investigation when another victim came forth and suspected that Ferreri had stolen a $95K check intended for an annuity payment. Another investigated confirmed this to be true and additional charges were filed.
Following his stint in prison Ferreri will complete three years of supervised probation.  He has been permanently barred from ever working within the insurance industry again.
We have written many stories about insurance fraud and people getting minimal jail time or a slap on the wrist.  This is definitely one of the stiffest penalties that I have seen so far.  People should know that insurance fraud is not to be taken lightly and that there are real consequences for these actions as proven here.