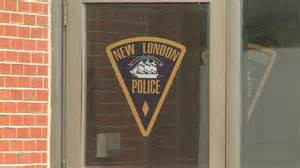 A former New London, Conn police officer accused of workers' compensation fraud pleaded no contest last week to two counts of fourth degree larceny and agreed to pay $25k in restitution after he was accused of committing workers compensation fraud according to court records and reported by The Day.
55 year old David McElroy received three years of conditional discharge and a suspended prison sentence from the New Haven Superior Court as reported by The Day.
McElroy was charged on October 22, 2014 with one count of workers' compensation fraud, following investigation by the Chief State's Attorney's Office that he fraudulently collected more than $50k in workers compensation benefits. McElroy did not admit guilt nor conceded to the allegations that the facts as alleged by the State were true McElroy was injured while on the police force in September of 2013, he was out of work from October 2013 through March of 2014. While he was supposedly not able to work surveillance observed McElroy on numerous occasions performing carpentry work at his residence according to the arrest warrant affidavit.
The former vice president of the police union was fired from the New London Police Department in December of 2013 at the recommendation of Chief Margaret Ackley after being accused of leaking an internal police document to the press in an ongoing rape investigation case.
The police union was prepared to battle for his reinstatement when Mayor Daryl Justin agreed to rehire him. McElroy resigned shortly before his arrest in the workers' compensation case according to The Day.