The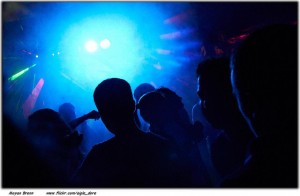 former owners of The Station nightclub in Warwick, R.I. where a rock bands pyrotechnics set fire to the club and killed 100 people including 4 workers is asking the Supreme Court to overturn their $1M dollar fine levied upon them for failing to carry workers' compensation insurance for nearly three years.
A WC judge issued the fine back in 2004, but it has been tied up in appeals courts since then.  The Supreme Court could decide this week whether it will hear the appeals case.
Michael and Jeffrey Derderian should feel the full punishment of the law.  It was a terrible tragedy what happened at the nightclub, there are things that could have helped to prevent it.  Nonetheless it happened they need to be reprimanded, this is why it is a law that insurance and workers' compensation insurance be carried.  They were in violation of the law for three years prior to this incident.