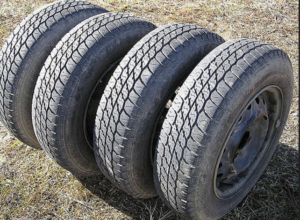 A Goodyear factory in Danville, Virginia saw four of their workers die on the job in the span of just one year. As a result they have agreed to settle with the Virginia Department of Labor & Industries and the United Steelworkers for $1.75 million, also agreeing to address the hazards in their workplace.
Four workers were killed at this plant between August 2015 and August 2016. Inspectors found 100 violations over the span of 11 inspections. The plant manufactures aviation and specialty tires. $1 million dollars of the settlement will go to the state's general fund. The remaining $750,000 will be used to address hazards identified in the inspections and towards a workplace safety training program at the facility.
The department's Occupational Safety and Health program released violations against the company last October but Goodyear contested the citations, the dispute ultimately leading to this settlement. One of the workers killed had fallen into a pit of boiling water and oil, and investigators cited the company because the machine had been unguarded from an accident like this. According to investigators, another worker's death may have been prevented if the proper machine control devices were in place. The worker was trying to straighten out a piece of machinery that had been turned on and she became caught in the machine and was killed. Another worker who was killed was also trying to adjust a machine that wasn't properly shut down and it started unexpectedly, striking him and killing him.
The local union chapter president, Danny Barber, said, "While nothing will replace our sister and brothers who were fatally injured, the elements of the settlement agreement … will greatly improve safety at the Danville plant."