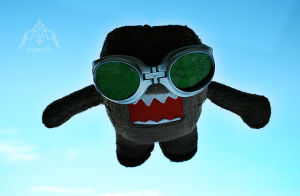 It continues to boggle my mind that some workers can be so bold in their workers' comp fraud. One worker decided to collect benefits while simultaneously acting as a skydiving instructor which will probably not help his case when he's in court.
Donald Ray Simmons Jr. worked as a concrete cutter in Santa Clara. In December of 2013 he claimed that he was injured so badly that he couldn't use his left arm to even drive. His employer's insurer, Arch Insurance, paid about $52,000 for his workers' comp benefits.
Investigators started to track him and videotaped him using his arm, not only to drive, but also to jump out of planes multiple times. He was a skydiving instructor and would jump in tandem with students, seemingly able to operate parachutes without pain.
He was arrested and charged with making false or fraudulent statements to claim workers' comp and also for attempted perjury. He could face five years in prison and have to pay back the insurance company if he is convicted.
The Deputy District Attorney, David Soares, said it is not uncommon for insurance companies to investigate workers who seem slow to rehabilitate their injuries. They often do surveillance in public, and in this case it seemed his fraud was too "blatant to ignore" any longer.