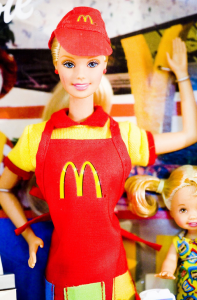 In a big move from the National Labor Relations Board, cases are going to be prosecuted that might result in McDonald's having to be partly responsible for the working conditions of employees.
The general council for the board said he would act on 13 of 78 cases filed against McDonald's for labor-law violations. The claims against the corporation say they have enough control over their franchise employers that they can discipline employees, reduce their hours or use other tactics to fight back against unions or organizations who have pushed to raise the minimum wage. The outcomes of these trials might lead to them compromising more on wages and benefits.
The unions are in favor of this while franchises are worried. Senator Lamar Alexander said that this could "destroy the dream of small-business ownership" for franchise owners and wants to introduce legislation to prevent this. These trials might define or expand who is labeled a joint-employer. The executive vice president of government relations for the International Franchise Association, Robert Cresanti, called the move a "devastating blow" to franchises.
If the decision turns out that McDonald's is partially responsible for things like working conditions, it would greatly increase their liability rates. That might stunt growth and raise costs for franchise owners all around. Workers say that the corporation can tell franchise owners to stick to certain rules and regulations and that they have more control than they are claiming they do.
If the NLRB cases go in their favor rather than McDonald's, it also might it easier for workers to organize into unions or other groups and push for better wages or conditions.
Unless the company and local operators settle all the cases currently being brought against them, the board's general counsel intends to bring their own charges to the company by March of next year.
What do you guys think about this? Let us know on the WCInsights LinkedIn page.