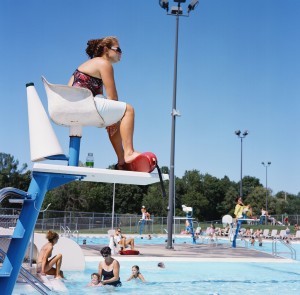 School's out and summer's here! For many teenagers that means it's time to start looking for a job over the season. But what many teenagers might not know-or even think about, is their status as an employee and their rights should they be injured on the job. A teenage worker is injured every 9 minutes on the job.
A lot of hazardous jobs are not supposed to be handled by workers under 18, but unfortunately that doesn't mean some businesses always follow the rules. Kids under the age of 18 are not allowed to work with kitchen machinery like meat slicers or bakery machines. They cannot work more than 12 feet above the ground, such as on a ladder or lift. They cannot drive as part of their regular duties, or operate machines like a forklift or other power tools. When it's busy and a small business is scrambling, putting that 16 year old on the meat slicer might seem like a good idea at the time.
Young and inexperienced workers might feel pressure from their superiors, or simply might not know that they are allowed to refuse an unsafe situation or task. Should an injury occur they might be scared to report it, thinking they will get in trouble. Every worker has the right to a safe and unintimidating workplace, teens included. But when you're a teenager, you're usually worried about what your plans are later that night and ignore the burn you earned on your shift at the diner.
For parents, this is a time when kids want to do anything BUT listen to what you have to say. But there are certain things to watch out for when your teen is working. If your child mentions they are frequently left alone or unsupervised, that could be an accident waiting to happen. Ask them what their responsibilities are to know if they are handling tasks that are unsafe or way above their head. Together you can look at the OSHA website to learn about all of the rights and rules that apply to your teen worker.
Many teens work in food service – where common injuries come from sharp objects, hot equipment, slippery floors and heavy lifting. They might work outdoors where they are exposed to heat hazards, chemicals or pesticides, sun exposure and machinery. Be sure that teens are on the lookout for common dangers in their specific workplace.
It is important that employers and workers alike are concerned about injuries on the job. Employers should do their best to educate teenage workers about the importance of safety practices, and make sure the rules are enforced. At a younger age people may think they are more invincible and immune to injuries (I certainly was) and might act carelessly at work or look to take shortcuts. A lot of the times these workers are hastily trained because they are only there for a short period of time. Safety training might not be on the top of everyone's list but it should be. The best offense is a good defense, especially when it comes to injuries on the job.