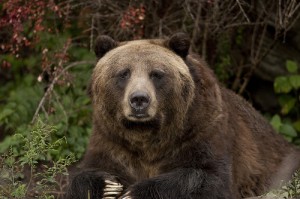 OSHA has cited a wildlife casting agency – Animals of Montana, after a 24-year-old trainer was mauled to death back in November 2012 while cleaning the bear's enclosure.
The use of a secondary cage when working with animals that have the capability of harming workers is standard practice that was clearly not followed here.
OSHA cited Animals of Montana for one serious violation for allowing unrestricted, direct contact with grizzly bears.  A serious violation occurs when a worker is put in substantial harm or death, that an employer knowingly could have prevented.
They were also cited for an other-than-serious violation for failure to report a work related death within eight hours.
The two citations carry a proposed fine of $9,000.00. This "grizzly" tragedy could have been easily prevented and will leave a permanent "black" mark on the record of Animals of Montana.
Source: WorkersCompensation.com