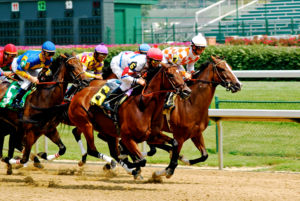 Kentucky passed House Bill 1 (HB 1) to try and decrease opioid prevalence in the state and it was enacted on July 1, 2012. It established standards for opioid prescribing and dispensing, and prescribing physicians are required to check the state prescription drug monitoring program before prescribing opioids to a patient.
This study, "Impact of Kentucky Opioid Reforms", looked at the impact of the bill on opioids dispensed to injured workers in the first year after injury. They wanted to know if the frequency or amount of opioid dispensing changed, if the reforms had a different impact on different groups or types of injured workers, and if the bill impacted prescribing or dispensing of other non-opioid drugs.
They found that yes; the bill did have a big impact. The percentage of injured workers on opioid pain medications decreased across the state. In Eastern Kentucky, the Appalachian region, the percentage dropped from 73 percent to 62 percent after the bill took effect. In the rest of the state the percentage dropped from 54 to 44 percent, while states neighboring Kentucky who did not have reforms saw relatively little to no change. Not only fewer injured workers receive opioids, but they received smaller doses as well. Post-reform the percentage of workers who received non-opioid pain medications increased 10 percent. The percentage of workers who received either opioid and non-opioid analgesics or just opioids decreased by 5 percent.
The researchers did find notable differences in opioid dispensing between different groups of workers. There were decreases in dispensing for those who did not undergo major surgery but not as much for workers who did, and they also found differences between workers who suffered a back sprain or strain versus a fracture. Workers aged 25 to 39 had a larger reduction than older workers. Workers who did not have a major surgery saw a decrease of 13 percent, to 35 percent of injured workers receiving opioids. Workers who did have a major surgery saw a reduction of just one percent, from 94 to 93 percent.
Researchers looked at data from 21,000 workers' compensation claims with a date of injury from January 1, 2011 (before HB 1) through December 31, 2013 (after HB 1). These claims had 91,000 various prescriptions and researchers looked at prescription utilization for twelve months after the injury.
Read WCRI's press release here.