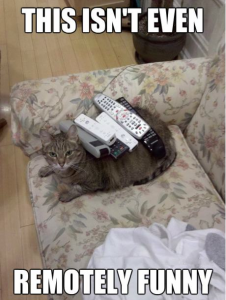 The Tennessee Supreme Court has ruled that Lorraine English, who was injured while attempting to rescue a feral cat at work, is eligible for workers' compensation benefits.
Initially the woman's employer, Canteen Vending Services, denied the claim and contested that she was on a "private mission" at the time and she was violating a safety rule by failing to use a ladder. The original trial court found that her actions were compensable, which prompted the employer to file an appeal with the state's Supreme Court.
Court proceedings found that a typical workday for Ms. English was comprised of arriving at the warehouse, picking up inventory and then leaving to go on her route of re-stocking and collecting money from vending machines.
When English arrived at the warehouse on January 11, 2011, she heard a cat making a "blood-curdling noise" so she investigated the source. The cat was located in the maintenance shop, which is separate from the warehouse where she is expected to be. The maintenance shop does not store any food other than what was already inside machines that need fixing, and it is usually locked. English ventured on, telling the court that she could tell the cat was distressed and she was worried it might urinate (or do something worse) in the maintenance shop. English also told the court she had 20 cats in her home and even though she is a cat lover, she told the court she was more worried about it causing damage to any of the products.
This is not the first time she has set out to help a cat in crisis. She said that six months earlier she had retrieved a ladder, climbed over the wall separating the maintenance shop from the rest of the facility and opened a door to let a cat escape. This time, since she couldn't find a ladder she decided to stack a bunch of soft drink crates next to this wall. It collapsed underneath her, causing her to fall and injure her right ankle.
She told the court that the "extenuating circumstance" justified her violation of the ladder safety rule but did admit that it was a safety violation to try and use soda cans as stairs (my words). Her employer said that pest control was not in the job description and she should not receive compensation for an act which was of her own accord.
The court disagreed. They believed that Ms. English was acting within the scope of her employment because releasing the cat would benefit the employer. Ms. English was awarded 90% permanent partial disability benefits to the right leg, temporary disability and medical benefits.
Read the entire court proceedings here.