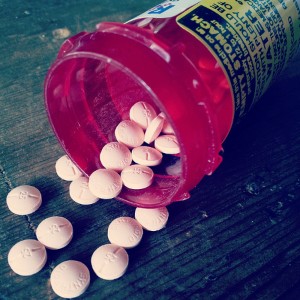 Could a possible addiction to pain medication affect the type of compensation a worker gets after an incident? For bus driver Katherine Harris, the answer seems to be "yes." As an 18 year bus driver in Idaho, she filed for workers' compensation benefits in 2008 after a fall on the job. After x-rays, she was ordered to take some time off from work and given 30 hydrocodone pills, then sent on her way.
She again asked for workers' comp benefits 9 months later but was ruled ineligible for any benefits after the date of February 19, 2008 – when the surgeon stated she was able to return to work. The case  was recently concluded, with the Idaho Supreme Court ruling in agreement with the Commission against Harris receiving benefits after that date.
A major contribution to this verdict was Harris' reported previous and extensive history of pain medication use. This includes a stretch in 2009 where over the course of 7 days she was prescribed 90 pills, reported half of them stolen 2 days later while she was in another state (then prescribed 40 pills) and five days later reported back to her main surgeon that those pills were then stolen as well. Either her luck with medication is just awful, or something fishy is going on here.
Although there seem to be many reasons why the Commission and the court ruled in the manner that it did, this case proves that the worker's previous use of opiates can play a sometimes significant role in the outcome of a case. Recently the discussion has turned to how both use and abuse can affect the workers' comp industry. Even here at WC Insights – well before I arrived here – we've thought about this issue at length (Testing For Opioids). What is obvious, however this affects future cases, is that this topic will not go away any time soon.
Source: Safety News Alert