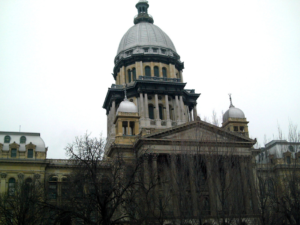 The National Council on Compensation Insurance (NCCI) released their rating recommendation for Illinois, a sizeable decrease in their workers' compensation rates. The group recommended a 10.9 percent decrease that could take effect January 1st of next year. The state has seen a decrease in the frequency of lost-time claims but an improved premium and loss experience.
NCCI has recommended rate decreases for five years since 2011, and the state's rates have decreased by a total of 36.5 percent since then as well. That's when the state made significant changes to the workers' compensation system and reduced medical fee schedule payments by 30 percent, capped the wage differential awards at five years or 67 years of age, whichever comes later, utilized the American Medical Association Guidelines for assessing permanent partial disability, and allowed employers to limit the providers they could see, amongst other changes.
Insurance companies do not have to follow NCCI's recommendations, so employers may not see the full 10.9 percent. There is legislation that, if passed by the Governor, would review premium rates and would hold insurance companies accountable for what they charge by prohibiting excessive rates.
The National Safety Council's report ranked Illinois as the second safest state in the country, and touted their lifetime coverage and substantial payouts to injured workers. Those benefits do have to be paid for, and some employers may feel like they are being treated unfairly.
Some say that there is opportunity for fraud in the system. A Senator from Peoria, IL, Chuck Weaver says that there are laws in Illinois that let the system get taken advantage of and employers are unfairly paying for that. Sean Stott, Director of Governmental Affairs for the Midwest Region of the Laborers' International Union of North America stated that insurance companies are not passing the reduction in costs on to employers as they should be, and supports the legislation that would hold insurance companies accountable.
Read the NSC Report here and more about the rate decrease from WorkersCompensation.com