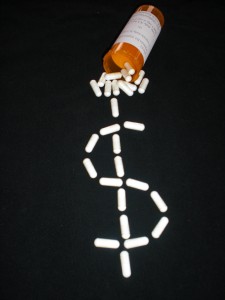 We had reported on a bill that would change the way medical fees are paid in Alaska earlier this year when it was proposed. It was passed in April but any positive changes that might have gotten underway are on hold as the governor has yet to sign the bill. If he does, the changes would not take place until mid-year 2015 even though they were predicted to take effect January 1 next year. It will likely take even more time for new regulations to be developed, published and argued. Then it will take insurers some time to measure any cost affects and adjust premium pricing.
House Bill 316 would call on the Medical Rate Advisory Committee to establish a new set of procedures for paying medical costs, and then update those procedures on a yearly basis with the recommendations from the committee.
Currently medical providers are paid at the 90th percentile of what a "reasonable" fee is for any given procedure, but the bill would take Medicaid and Medicare rates into consideration and use localized conditions as sort of a conversion factor for the new fees. The problem with the old system of just looking at the 90th percentile of rates are that they were looking at the rates in regions where health care providers were the most expensive, and setting the fees based off of them, said Representative Kurt Olson. In Alaska, Medicaid and Medicare rates have a big geographical range and the hope is that the committee will take that into consideration and make the proper fee adjustments.
Some opponents think that the system will drive down rates too far and providers will have a hard time serving injured workers. But sponsors of the bill hope that isn't the case. Director of the state's WCD Mike Monagle, said there are instances where specialty procedures in Alaska are priced way above other states. He says there is not a lot of competition for these services in Alaska, which could be leading to higher costs.
Once the bill is signed and enacted, Alaska will join 30 other states that use a similar rate adjustment basis. The committee that they plan to use to adjust fees, the Medical Rate Advisory Committee, has been deactivated for a few years and it could be tough for them to develop a brand new system that is problem-free right from the start. Hopefully this new system will do something to reduce the state's high premiums and rising costs.
Though Alaska's safety has been improving, it still plays host to a lot of industries that are known to produce high injury rates like logging, fishing and mining. In 2013 there were 19,000 workplace injuries. The costs for WC injuries have been increasing at a rate of 10 percent each year, and medical accounts for over three-quarters of costs in Alaska claims. Even if there are "unknowns" about this new system, the old one doesn't seem to be working out very well either. Time will tell if the new system can do anything to lower costs in Alaska.