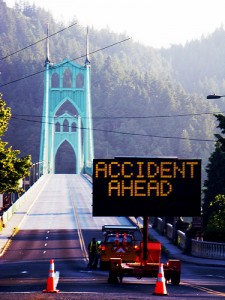 I just read an interesting case about a woman in Oklahoma who claims she suffers from PTSD after she was the victim of several robberies at the check cashing venue where she works. She testified that she had been hit in the head by a drawer thrown by one of the robbers and as a result, suffers headaches and is now so depressed she cannot go back to her job or find another place of employment.
The employer said the woman never proved a physical injury occurred, and this emotional injury alone should not qualify her for workers' compensation. Like many other states, Oklahoma requires a mental injury to be associated with a physical injury in order for it to be compensated. She was able to prove, through medical records, that she was suffering from headaches and she was able to receive benefits. Many cases do not end this way.
In light of the research and stories that highlight just how damaging things like PTSD and depression can be to a person, it is interesting that many states do not recognize emotional disorders when deciding workers' comp cases. Imagine you are a truck driver and witness a horrific crash, but suffer no injuries yourself. The resulting emotional trauma you experience may prevent you from doing your job. To me, that seems like a plausible situation in which someone should be able to seek the treatment and time off they need in order to get back to work. What happens to a police officer who witnesses the shooting of his longtime partner? A factory worker who sees his co-worker become the victim of a terrible mechanical accident?  Perhaps these kinds of disorders should be labeled "mental" injuries and be compensated, even if there was no corresponding physical injury.
What do you think? Should worker's comp cover emotional trauma?