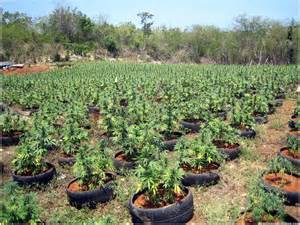 Richard Main a salesman for Constantly Growing was instructed to attend an event put on by CX Hydroponics and Biofloral in Placerville, CA.  There he claims he suffered permanent, traumatic brain damage after taking a shot of "Crystal Cocktail."
At this event Main claims he was paid $50 to drink the Crystal Cocktail shot which contained paclobutrazol – an ingredient found in marijuana fertilizer.  The purpose of the demonstration was to show that paclobutrazol was completely safe for human consumption.
Main claims that within minutes of taking the shot he became physically distressed.  He started to sweat profusely and not feeling well.  Within two hours Main went into cardiac arrest – as a result of the lack of oxygen to his brain he is left permanently unable to work or even care for himself.
The California Department of Pesticide Regulation says that paclobutrazol has been linked to liver damage and developmental changes in rodents.  It has also been linked to certain types of cancers.  It is used in many plant nutrient products used to fertilize marijuana.
Main claims that the defendants told him that the ingredients in the shot were organic and completely safe for human consumption.  Main is suing the companies that hosted the party as opposed to his employer for misleading him into drinking the shot.  He is seeking punitive damages for negligence and product liability.
I for one was waiting until something happened in the marijuana industry and although this is not a direct view of workers comp it is pretty close, he was instructed as part of his job to attend the event which we all do on occasion.  I for one like to know what I am drinking and would definitely stray away from anything that is used as a fertilizer none the less Main was assured it was organic and safe to drink.  To end up in the condition that he is in is quite a shame.  It will be interesting to see how the Supreme Court rules in this case.